Date: Tuesday, July 9th, 2019
Time: 2:00 – 3:30 PM Eastern
Cost: $35 per each session registration.
For those who want a certificate of participation and/or 1.5 credit hour for Commission for Rehabilitation Counselor Certification (CRCC) an additional $35 applies (**please note that it has been submitted to CRCC for review and approval).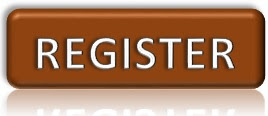 Register now for Part 2 of our 3 part series on Everyone Wins! Engaging Employers to Hire People with Disabilities
This 3-part webinar series will provide methodologies, strategies, and tools for Employment Consultants to manage the employer engagement process to achieve stronger employer relationships. This workshop is intended to promote coordination among Employment Consultants who work with local employers to offer consistent, quality employment services. The information in this webinar series is based on the U.S. Dept. of Labor Office on Disability and Employment Policy's (ODEP) Employer Economic Impact Study. This national study provided employers' perspectives on the benefits and economic impact of employment services including customized employment when hiring job candidates with disabilities.
Part 2: Approaching Employers and Developing Long Term Partnerships
This webinar will provide employer perspectives on how employment programs and their staff can effectively develop rapport that can lead to long term partnerships. Employers recommended specific strategies for developing an on-going relationship including the cultivation of an 'internal champion.' Employment Consultants can use this information to address employer concerns and cultivate long–term partnerships with employers in their community.
The following webinar objectives will be covered:
1. Approaching Employers Confidently
2. Conducting Informational Interviews and Determining Labor Needs
3. Building Rapport with Employers
4. Importance of Mitigating the Employer's Perception of Risk
Remember to register for:
Part 3: Assessing the Economic Impact and Benefit of Your Employment Programs – Tuesday, August 6, 2019
All Sessions are 90 minutes and begin at 2:00 PM Eastern. You must register individually for each session.
Presenter:

Dale Verstegen, a Senior Research Associate at TransCen, Mr. Verstegen is assigned to a range of research, training, and technical assistance projects related to transition and employment services. Mr. Verstegen provides consultation and training in the areas of program development, performance management, marketing, and job development. Mr. Verstegen has developed curricula and provided training on supported and customized employment for a wide range of universities and state agencies. He has also provided field-based technical assistance to hundreds of Employment Consultants and Transition Specialists throughout the country in the area of job development and employer partnerships. Given his business background and having been an employer, Mr. Verstegen has focused his research, writing, and trainings on the provision of employment services to the employer community. Mr. Verstegen has his Masters in Business Administration from the University of Wisconsin – Madison and is currently the President of the Board of Directors of the Association of Community Rehabilitation Educators (ACRE).
The Webinar
Will be presented on the GotoWebinar platform
A telephone option will be available
Presentation Handouts Will be available prior to the scheduled date. Continuing Education Recognition *Pending*
Certificate of Participation
Commission for Rehabilitation Counselor Certification (CRCC) 1.5 Clock Hours
Certificate of Participation or CRCC credit hour can only be awarded for those participating during the original broadcast of the webinar.